We at Animal Medical Center have developed pediatric packages that help to spread out the costs associated with your Kitten's first year of Veterinary Care.

These Pediatric Packages are designed for your new family member's first year of life.

Your new kitten will require multiple sets of "boosters" as they grow up. Usually this entails a new set of boosters every 3 weeks until at least 4 months of age.

After 6 months we like to spay or neuter your pet. There are many health benefits to this procedure and it is highly recommended by the american veterinary medical association. This also helps to control unwanted litters and helps decrease the amount of homeless pets.

The first year of life can be costly with all of the boosters and spaying or neutering.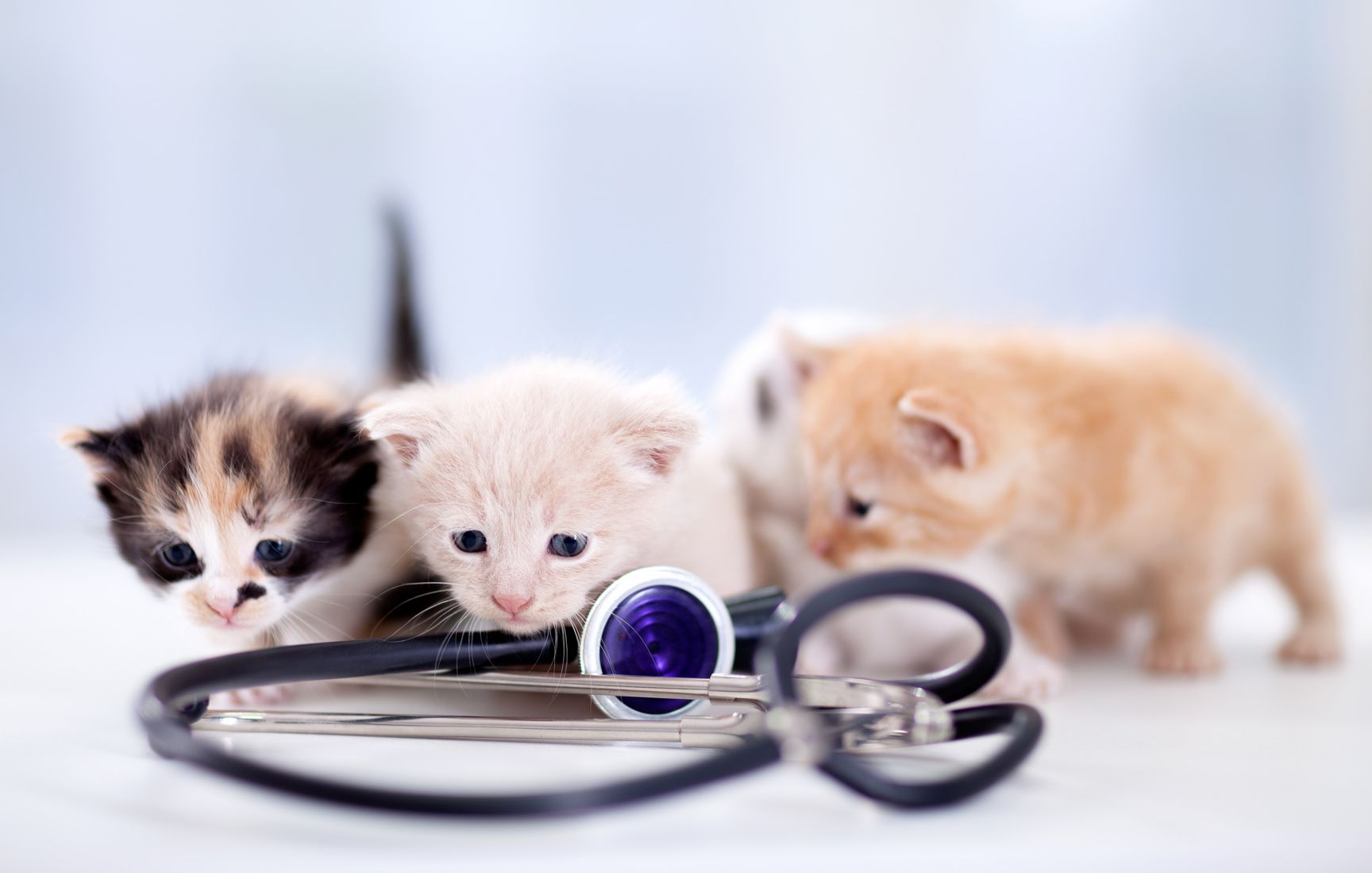 Kitten Preventive Care Package
Unlimited Office calls
All vaccines required in the 1st year of life
Intestinal Parasite exam- 3 total
Routine deworming-3 total
Feline Leukemia/FIV Test-1
1 Ear Swab
10% Discount on all other services and medications Including Grooming and Boarding
$26.00 per month or $312.00 per year
Kitten Plus Preventive Care Package
Unlimited Office calls
All vaccines required in the 1st year of life
Intestinal Parasite exam- 3 total
Routine deworming-3 total
Feline Leukemia/FIV Test-1
1 Ear Swab
Spay or Neuter (Declaw option available for pets already spayed and neutered)
15% Discount on all other services and medications Including Grooming and Boarding
$32.95 per month or $395.40 per year